Maxiulan Cordless Flat Iron User Manual
Product Structure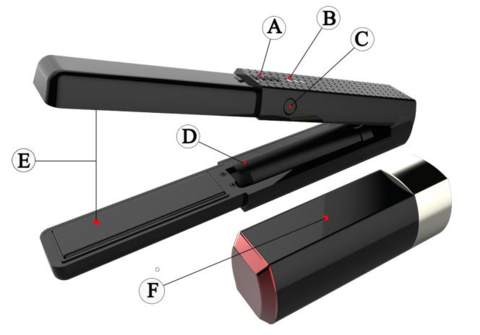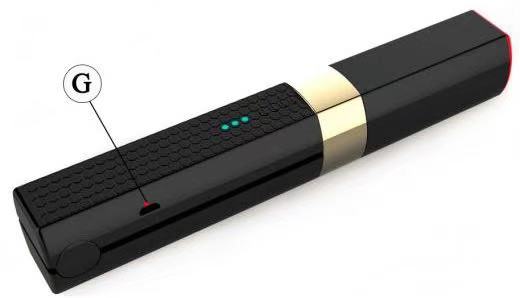 (A) Main switch
(B) 3-level temperature indicator
(C) Push Button
(D) 3200mA Panasonic lithium battery
(E) Ceramic coated plate
(F) Protective cap
(G) Type C
Note: (A) and (C) are a dual safety lock
How to Use

1. Remove the protective cap.

 2. Pull up the main switch.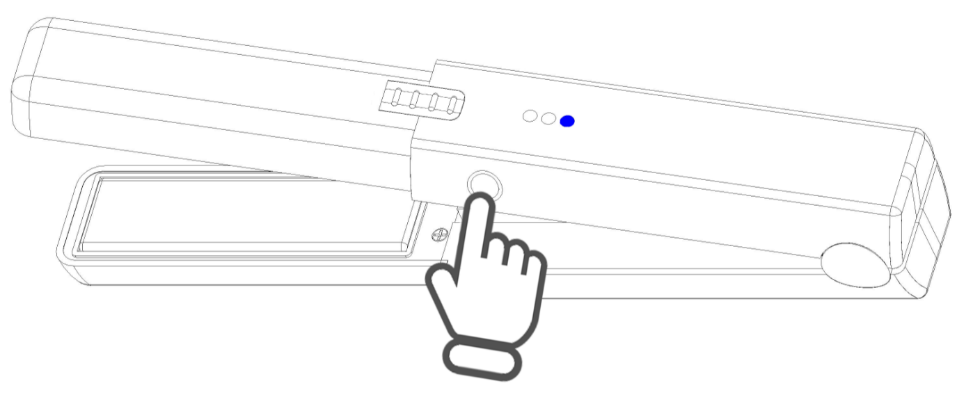 3. Long press the button (C), until the blue light at the bottom (B) is on, the power is on.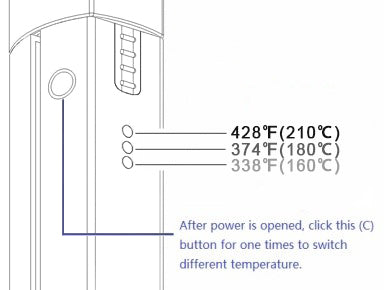 4. Start to use.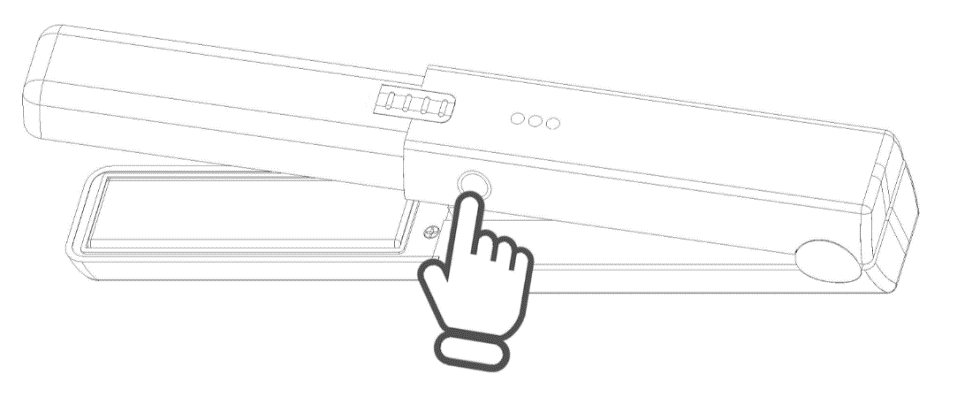 5. Turn off the power:
Method ①: Long press the button (C) to turn off the power.
Method ②: Put on the protective cap, the main switch will turn off automatically.
Recommended Temperature—Hair Type
320℉(160℃): Fine Hair, Soft Hair, Damaged Hair
356℉(180℃): Normal Hair, Normal Thickness Hair
410℉(210℃): Coarse Hair, Thick Hair
How to fully charge the battery?
1. Connect your hair iron to the power socket/computer/power bank/car charger through a USB cable.
2. The 3-level temperature indicator will flash alternately, when it's fully charged all 3 indicators will turn off, usually it takes 1.5-2 hours to fully charged, depending on the power adapter you are using.
3. Remove the cable and you may start to use it.
Note: Considering that everyone has a power adapter at home, it is not included in the package.
If you use USB, our best suggestion at least 5VDC/2A.
When do I need to recharge the battery?
As the battery power is not indicated, suggest charging it every time after use, usually when the battery is fully charged, it can be used for 35-45minutes, so if you're using it 15 minutes at a time you might able to use it for 2 to 3 times after it fully charged, However, we strongly suggest to charge it every time after use or before your trip.
Safety Precautions
After-Sale Guarantee
This product includes a 1-year manufacturer warranty and a 30-day return guarantee. If you have any questions or suggestions, please feel free to contact us. We will provide you with friendly support within 24 hours.